THIS IS
The M, your well-connected home in the city.
A mixed-use development featuring 522 residences across three 20-storey towers and a 6-storey tower, with retail stores and F&B selections at ground-level for your needs.
Featuring Studio and 1- to 3-bedroom units, experience first-of-its-kind home innovations at The M, with special provisions that allow you to work from home intelligently.
Club M features five configurable function rooms, with The Boardroom to host work meetings and discussions, or have a quiet environment for work and lounging. Residents can also whip up cookies in Bakerzone, stay active at Fitness X, or enjoy a game of Golf Snooker at the clubhouse.
Take a dip in the 50m Starlight Pool or find time for yourself to relax at The Pendulum. Enjoy a variety of facilities that's tailored for the way you live, such as The Verandah where you can soak up the bustle of the city. This is where you dictate the pace of life, and set yourself apart from the rest of the city.
Take it up a notch at the Sky Terrace. Enjoy a relaxing dip at the Jacuzzi Pool, a barbeque with friends at The Gill, or simply lay back and admire the night sky on the Star Deck.
A new concept by Wing Tai Asia, HOME/WORK® creates a conducive environment and a new standard for you to realise your career ambitions right from home.
Experience flexible, adaptable Studios and 1-bedroom residences that transform seamlessly from living areas to productive workspaces easily. Studios enjoy innovative features that maximise space such as a dual-use kitchen counter-top, sliding wardrobes and well thought out ceiling storage spaces. 1-bedroom residences feature a multi-functional integrated kitchen table for a configurable space that takes you from breakfast to business in minutes.
WHERE PRODUCTIVITY GETS
PERSONAL.
Dual-use kitchen counter-top to maximise kitchen space
Multi-functional kitchen table for dining and entertaining guests
Sliding wardrobe for customisation of your personal space
Ceiling storage that's the perfect fit for your storage needs
Configurable work station and the freedom to create a setting for productive work and meetings
Integrated table for flexibility of creating more space for your working needs
Create a smart work storage system that gives you more room for business
A conducive work environment free from clutter and distractions
A SMARTER, MORE PERSONAL HOME.
Be the first to experience an event smarter lifestyle with pioneering technology. With innovations such as a touchless wave scanner to access your lift lobby – enjoy seamless integration and connectivity from the moment you come home.
LIFE REVOLVES AROUND THE M.
A fast-paced life requires a home that connects you to where you need to be within minutes. In a district with a vision of going car-lite with seamless connectivity throughout the city and beyond, you can be connected easily to the city – with a myriad of options at your doorstep.
Within 4 to 8 min walking distance to 3 MRT Stations (Bugis, City Hall and Esplanade) and served by 4 lines (North South, East West, Downtown and Circle lines)
Minutes' drive to the ECP, KPE, PIE and MCE
District to be interconnected with upcoming underground walkways and pathways for ultra-connectivity that links you to the best of the city
STUDIO UNITS
DUAL-use movable kitchen counter-top provision
Covers entire kitchen counter neatly
Slides out to reveal sink & induction hob
Movable counter-top doubles up as dining & work or meeting table
STUDIO UNITS
INTEGRATED ceiling storage space
Higher ceiling at studio units allows the provision of ceiling storage
Maximize space EFFICIENCY
Weight Load 50kg
1 BEDROOM
INTEGRATED table provision folding out from kitchen cabinet
TRANSFORMS

easily to dining or work table
Fold away neatly and CONCEALED as part of kitchen cabinetry when not in use
Maximize space

EFFICIENCY
2 BEDROOM
ENCHANCED kitchen
Integrated FULL LENGTH kitchen accessory track
Provided INTELLIGENT space saving SOLUTION
AESTHETICALLY pleasing & keep space neat and tidy
BATHROOM LIGHTING
Fitted with LED lighting Panel with 3 COLOUR temperature setting – Outdoor Day, Indoor Day and Night.
STANDARD PROVISIONS
Bathrooms fitted with Grohe Fittings including CONCEALED rain shower and Duravit Wares.
INTEGRATED Kitchen with full suite of De Dietrich appliances & washer cum dryer
Fill in the form below to download our e-Brochure.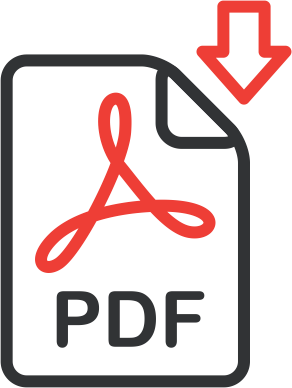 DEVELOPMENT BY

LIVING
ART

. LIVING

HERITAGE.
The development objectives of Wing Tai Asia are directed by quality and progressive design, with a consciousness for the environment. Principles of sustainability are articulated in our design and development approaches for enrichment of living environments, integrating developments into surrounding greenery and locale, transforming living spaces into cherished homes.
Challenges convention while embracing heritage and tradition, exciting yet functional, our projects invite people to appreciate the beauty of timeless design. We have a steadfast commitment to quality in every aspect of our developments, from immaculate craftsmanship to impeccable service. This finesse is manifested in our pairing of world-renowned architects and designers for collaborations, bringing together contrasting approaches and cultures to create projects that break new ground.
With an attractive portfolio of residential properties that are globally sought after by a discerning clientele, like Le Nouvel Ardmore, The Crest, The Tembusu, The Garden Residences, Belle Vue Residences and Draycott Eight, we constantly seek to create lasting value for our customers.
Please fill in the form below and we will contact you shortly.