A WORLD OF PURE INSPIRATION CAPTIVATES.
Elevate your sense of the exceptional. Luxuriate in exquisite water gardens and delightful vistas of continuous landscaped terraces that take you to levels of sublime resort escapes. Perfectly capturing the ambience found in some of the world's finest resorts, where every day unfolds to the dulcet whispers of nature at your doorstep.
LIVE MORE.
INDULGENCE IS YOUR TO SAVOUR
When you are in the heart of the city, the playground of connoisseurs and global elites, indulgence is not only yours to relish, time is also always on your side for business or pleasure. With the city's major shopping street as your walk-in wardrobe and exquisite entertainment choices all within minutes' drive, the world is yours to savour, whatever your heart desires.
A COVETED FREEHOLD PRESTIGIOUS ADDRESS.
Located at Leedon Heights, within the Good Class Bungalow enclave, the coveted address of District 10 is yours to call home. Revel in the rare luxury of an expansive development with a freehold status to be cherished for generations and a sophisticated home that transcends time.
WELL CONNECTED TO LIVE, WORK AND PLAY.
Perfectly placed to take you places in a heartbeat, Orchard Road and the Central Business District are just minutes' drive past the Botanic Gardens, while top-notch schools such as Nanyang Primary School or Hwa Chong Institution are close by. For those in the biotechnology field, getting to the Biopolis and Fusionpolis is a breeze.
POSITIONED FOR ULTIMATE ACCESSIBILITY.
COME HOME TO MAGNIFICENCE.
Revel in a wondrous world of exalted elevated living, envisioned for those who aspire to live in a breathtaking experience of timeless elegance away from the rush of the world. The delicate Zen-like balance of design and water evokes calm on arrival in the entrance plaza.
WHERE SPACE IS TRULY A LUXURY.
Leedon Green is an odyssey of curated open spaces and landscaping that offer natural splendour and comfort ion equal measure. It reflects a bold residential design that seeks to maximise an overwhelming abundance of outdoor space to create as truly uplifting environment. Lush with trees and plant life this is a beautiful crafted sanctuary of undulating landscaped terraces wherein lies pockets of recreational spaces, a tranquil tree top walk and themed pavilions.
A DESIGN COMPOSITION ECHOING NATURE'S WONDER.
Comprising seven exclusive towers, home to 638 1- to 4-bedroom apartments and Garden Villas, Leedon Green is designed to create generous inter-residence spacing. A design composition that gently brings to mind a sense of wellbeing and long leisurely days spent in luxurious for flung resorts. Exuding timeless elegance and aesthetic harmony achieved through the inclusion of robust natural materials to create the perfect getaway without going away.
EXQUISITE FACILITIES EPITOMISE PREMIUM LEISURE OF ENCHANTMENT.
Picturesque and immersed in sensorial refinements, the landscaping is styled uniquely to provide vistas of the expansive surroundings where sunlight, refracted through trees and foliage, paints a different picture with every moment of the day. Coddled in lush greenery, this is your retreat that allows you to refresh, rejuvenate and relax in 2 curated pools – Grand Pool, Lap Pool and the Aqua Fitness Pool.
THEMED PAVILIONS TO CELEBRATE A LIFE OF PURE ENCHANTMENT
From the unparalleled suite of leisure facilities, the themed pavilions are designed with the most sophisticated of tastes for family gatherings, entertainment and fun alfresco dining. Infinite pleasures that make this a home you will simply adore. Where you can delight your senses and celebrate a life of enchantment in a garden oasis.
THE CLUBHOUSE.
A COMMUNAL SANCTUARY OF STYLE AND COMFORT TO LUXURIATE.
An elegant social space, it provides the perfect venue to meet, mix and mingle. A peaceful haven to deck-out or work-out in a modern well-equipped gym.
THE GRAND DESIGN OF SIGNATURE EXPERIENCES INSPIRED BY MODERN ELEGANCE
Nothing whispers luxury like the pleasures in a life of privilege. The exclusivity of the Grand Dining Room elevates home entertainment to a whole new level of sophistication. Every detail on point like a well orchestrated symphony.
Every step of each resident's journey, from the main lobby to their own residence is meticulously considered to achieve the most gracious flow starting with the Concierge's welcoming greeting. Warm and hospitable, the Concierge is always on hand to support the everyday needs.
THE ARTICULATION OF SPACE FOR BESPOKE LIVING.
Elegant and intimate, the spatial living area brings on a feeling of understated glamour that appeals to the inner cosmopolitan. Enhanced with natural ambient daylight, selected residential units enjoy exclusive private lift access.
FINE DINING
FOR THE MOST
SOPHISTICATED OF TASTES.
Chefs and diners will both delight in the dry kitchen that opens to the dining area. Outfitted with top-of-the-line appliances for refined living from V-Zug, residents can prepare meals like a pro from gourmet feasts to everyday favourites with ease.
A THOUGHTFUL LAYOUT
THAT EVOKES CALM
AND RESTFULNESS
Exuding a comforting and relaxing ambience, the contemporary styling conveys serenity and quietude. A gracious space that uplifts the soul with a sense of calm for restful sleep. The master bath is elegantly fitted with designer lifestyle brands.
A PEERLESS VILLA EXPERIENCE AWAITS
A Limited Edition of Only Five Exclusive Garden Villas.
With an emphasis on individual style and flair, each Villa has been designed to be a seamless integration of indoors and outdoors, with expansion private terraces and patios. Thoughtfully expressed with high ceilings, discover an open-plan concept that allows the interior spaces to flow into the lush landscaped garden, and are perfectly positioned to take in the surrounding spectacular views within.
A LIFETIME MIGHT JUST BE ENOUGH TO ENJOY IT.
Embrace A Bold New Concept In Villa Living.
Imagine coming home to where absolute exclusivity meets luxury. A bold new concept in garden villa living with a full suite of recreational facilities. Appreciate an uncommon dedication to the pursuit of impeccable service, and a world shaped to fit your lifestyle. Discover for yourself why discerning individuals choose the luxury of villa residence living.
WHERE REFINEMENT MEETS SMART LIVING.
SMART HOME
GATEWAY WITH P/T CAMERA
Day -to-night home monitoring with playback capability
BIOMETRIC DIGITAL LOCK SET
Main door security with break-in and low-battery alerts
AIR CONDITIONER CONTROL
Remote air conditioning control for more energy efficient usage
SMART GUEST SERVICE
QR CODE VISITOR ACCESS
Quick fuss-free guest entry at the ingress lane
VIDEO CALL
Video-assisted communication with guests at your front door
SMART COMMUNITY
CROWD WATCH
Real-time crowd monitoring of public spaces at Leedon Green
FACILITY BOOKING
Plan events and book facilities at your fingertips
SMART PARCEL LOCKER
Stores your delivery package using a unique access code
VEHICLE SEASON PARKING APPLICATION
Simplifies your access to Leedon Green's parking facility
Comprehensive Remote Gateway
Smart home technology keeps everyday security and living conveniences well-automated using remote access. Be in full control. Get started with the built-in smart provisions. Add on more functions from a wide range of smart expansions available separately to fit your lifestyle.
SMART MIRROR
Selected units come with a smart mirror, which transforms into a digital touch screen with an elegant interface. Enjoy seamless connectivity to your favourite sites, catch up on your instagram stories or watch a cooking tutorial on YouTube to inspire your next family meal.
TOP-OF-THE-LINE FITTINGS. EFFORTLESS FUNCTIONALITY.
All residences are fitted and finished to impeccable standards; experience precise attention to detail in bespoke finishings. Delight in the effortless functionality of sleek designer lines and the flawless quality of top lifestyle brands.
Fill in the form below to download our e-Brochure.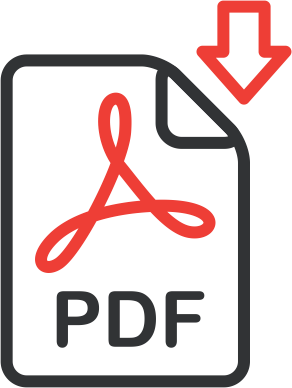 DEVELOPMENT BY
MCL Land
MCL Land, a HongKong Land company, is a leading residential developer in Singapore that constantly innovates in the pursuit of excellence. As a premier and reputable property group, we are dedicated to delivering superior customer satisfaction and shareholder value growth.
Over the past 50 years, we have established a legacy of building quality homes in both Singapore and Malaysia. We are a member of the Jardine Matheson Group under HongKong Land Holdings, which has an extensive portfolio of prime residential properties in Hong Kong, Singapore, Malaysia, China, Vietnam, Philippines, Indonesia and Thailand.
Our notable developments include The Estuary, UBER 388, Este Villa, Terrasse, Palms @ Sixth Avenue, Hallmark Residences, Ripple Bay, J Gateway, LakeVille, Sol Acres, Lake Grande, Margaret Ville and Parc Esta.
Leedon Green is our latest development that encapsulates our commitment to provide quality homes which surpass the expectation of satisfied buyers.
Yanlord Land Group Limited
Yanlord Land Group Limited is a real estate developer incorporated in Singapore focusing on developing high-end fully-fitted residential, commercial and integrated property projects in strategically selected key and high-growth cities in the PRC and in Singapore. Yanlord Land Group Limited was listed in June 2006 on the Mainboard of the Singapore Stock Exchange.
Since Yanlord Land's foray into the PRC market in 1993, it has successfully developed a number of large-scale residential property developments in Shanghai and Nanjing with international communities of residents, such as Yanlord Gardens, Yanlord Riverside Gardens and Yanlord Riverside City in Shanghai and Orchid Mansions, Bamboo Gardens, Yanlord International Apartments and Yanlord Yangtze Riverside City in Nanjing. The "Yanlord" name has been developed into a premium brand, synonymous with quality, within the property development industry of PRC. Currently, the Group has an established presence in 15 key high-growth cities within the six major economic regions of the PRC, namely, (i) Yangtze River Delta – Shanghai, Nanjing, Suzhou, Hangzhou and Nantong; (ii) Western China – Chengdu; (iii) Bohai Rim – Tianjin, Tangshan and Jinan; (iv) Southern China – ShenZhen, Zhuhai and Zhongshan; (v) Hainan – Haikou and Sanya; and (vi) Central China- Wuhan.
Yanlord Land has proactively extended its commercial property development projects, acquired a considerable number of land parcels for commercial use and has completed construction of retail malls, offices, hotels, and serviced residence developments. These projects are expected to generate a stable rental income and increase the asset value for Yanlord Land.
"Our philosophy is not to focus on a moment's gain or loss, but with establishing and nurturing an enterprise that lasts for generations."
Zhong Sheng Jian
Chairman & CEO
Please fill in the form below and we will contact you shortly.