THE FIRST RESIDENTIAL DEVELOPMENT AT THE DOORSTEP
OF SINGAPORE'S NEWEST CENTRAL BUSINESS DISTRICT
SOARING ABOVE THE FUTURE
Avenue South Residence is envisioned to be a gateway to the live-work-play lifestyle of the future.
Extending from Pasir Panjang to Marina East, the transformation of the Greater Southern Waterfront, comprising over 2,000 hectares of prime waterfront land, will contribute to a dynamic city centre with exuberant business and lifestyle opportunities.
AT THE HEART OF NATURE
Seamlessly connected to Avenue South Residence, the Rail Corridor links our green heritage to the evolving cityscape.
Scheduled for completion in 2021, the 24km-long green artery will connect communities, spur development and rejuvenate the neighbourhood.
IN PROXIMITY TO POSSIBILITIES
The central location of Avenue South Residence offers access to various commercial hotspots such as Raffles Place, Downtown Marina Bay, HarbourFront Centre and Mapletree Business City.
Future hotspots include the 43-hectare Outram Medical Campus and the expansion of the two Integrated Resorts — Resorts World Sentosa and Marina Bay Sands.
ONE WITH NATURE
Well-connected to green pockets, Avenue South Residence offers access to a range of outdoor activities including cycling, jogging and trekking.
Rail Corridor | Mount Faber Park | Southern Ridges | Labrador Park | Marang Trail | Imbiah Nature Trail
A FEAST FOR YOUR SENSES
Avenue South Residence is nestled within a blossoming kaleidoscope of eclectic start-ups, cafes, bars and restaurants.
Enjoy the juxtaposition of old and new at some of Singapore's most popular hotspots — Tiong Bahru, Keong Saik Road, New Bridge Road and Duxton Hill.
COME HOME TO CONVENIENCE
Enjoy everyday convenience with over 10,000 sqft of commercial facilities available within the property including retail outlets, a Childcare Centre* and more.
*There will be a Childcare Centre providing infant care and/or childcare services within the development. Such Childcare Centre, located in the conservation buildings, will form part of common property and shall have a minimum gross floor area of 450 sqm. The Childcare Centre shall be there for a minimum of 10 years from the date of issuance of the Childcare Centre license (after such 10-year period, the possibility of conversion to other uses is subject to relevant rules and regulations, and the relevant authorities' approvals).
A collection of luxury homes where sophisticated high-rise living gets intimate with the elements of nature.
Overlooking the evolving waterfront, the 56-storey twin towers will emerge as a new landmark as they soar with elegant monumentality over the city.
THIS PLACE IS
AVENUE SOUTH RESIDENCE
INFUSED WITH NATURE
The sharp lines of the twin towers are sprinkled with sky gardens to embrace a green and wholesome lifestyle.
Elements of tropical architecture such as balconies, window ledges and wood-coloured sun-shading screens add texture to the futuristic personality of the high-rise towers.
PEAK COLLECTION
The Height of Luxury
Towering above the sky court on the 36th storey, these premium apartments present unrivalled views of the Southern Gateway of Asia.
HORIZON COLLECTION
The Skyline of Prestige
Located between the 3rd and 35th storey, this collection caters to a life of sophistication befitting visionaries.
HERITAGE COLLECTION
The Live | Work Suites
The five heritage buildings on the site have been restored with adaptable layouts that offer the f lexibility of a live-work lifestyle.
Avenue South Residence overlooks the abundant present as well as the exciting future of Singapore.
AMENITIES ALL AROUND
Indulge in a life of luxury with 8 unique zones featuring over 80 amenities dedicated to entertainment, relaxation and recreation.
THE PRELUDE
Welcome to Avenue South Residence. A unique juxtaposition of urban living and tranquil greenery awaits.
Bond with nature through the seamless connection to the Rail Corridor that invites nature to extend inwards.
Plunge into the cool waters of the 50m Lap Pool.
Break a sweat against the soothing view of rich greenery.
Lounge in the Cabanas to rejuvenate the body, mind and soul.
Daydream on the Sun Deck by the Lounge and Sanctuary Pool.
THE CLOUD
Play the perfect host at the 56th storey function rooms that
grant breathtaking views of Singapore's skyline.
SKY GARDENS & SKY COURTS
Spend quality time with friends and family at unique venues
located throughout the towers.
NORTH-FACING
The north facade is rich with elements of play and exploration
to capture the imagination of the younger residents.
Move into the future with Avenue South Residence.
THIS SHALL BE A PLACE OF
EXCITING OPPORTUNITIES
Fill in the form below to download our e-Brochure.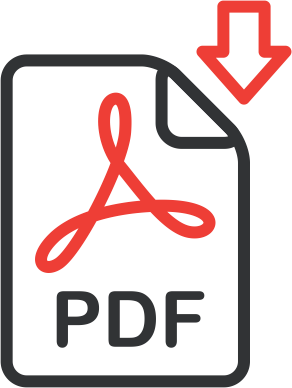 A PREMIUM DEVELOPMENT BY
UOL GROUP LIMITED
We have been building dreams since 1963, and with each development continue to shape Singapore's residential landscape
with innovative and inspirational living concepts.
Our commercial properties are just as much a ref lection of the standards we uphold. From setting benchmarks to building
landmarks, our commercial portfolio represents our dedication to creative excellence and sustainable development.
As a leading property developer, we remain focused on strategic expansion and seek new ways to enhance our overseas
presence by seizing the right opportunities as they arise.
It's not just how you live, but where you live that brings you everyday joy.
KHENG LEONG COMPANY
Incorporated in 1949, KHENG LEONG COMPANY began operations as an international commodity and spice trading
company. Over the years, the company has kept pace with the changing business landscape and has evolved as an
investment group with interests in property development and real estate investment.
Today, the Kheng Leong Group has a growing portfolio of development projects and business interests, through direct
investment or collaboration with strategic partners, that spans across the Asia Pacific region from Shanghai and Hong
Kong to Sydney as well as London and Los Angeles.
The Group has chalked up a proven track record in developing refined residences and built up a brand voice that connotes
quality and value. A forerunner in the development of refined cluster houses in Singapore, the Group has built up a
portfolio that includes both residential developments and retail projects in choice locations and prime districts.
UNITED INDUSTRIAL CORPORATION LIMITED (UIC)
Established in 1963, United Industrial Corporation (UIC) has grown to become a premier listed property investment and development company in Singapore. Each of our development is a ref lection of innovative and inspirational concepts and our properties uphold the high standards which is embedded in our culture. From setting benchmarks to building landmarks, our residential and commercial portfolio represents our dedication to creative excellence and sustainable development. As a leading property developer, we remain focused in our unwavering dedication to deliver quality products and services in all our business ventures and create long-term sustainable value to our shareholders. We will continue to expand our presence by seizing the right opportunities as they arise.